Welcome to National Anthems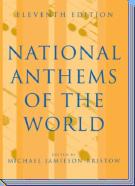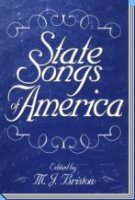 This website has been designed as an information source and includes the facility to purchase and download the sheet music (including texts) of any current National Anthem of the World, State Song of America, State Anthem of Malaysia and Provincial Song of Canada (free sample). You can also order the complete collection of National Anthems of the World or State Songs of America
Most popular National Anthem downloads
Most popular State Song downloads
This website even has its own anthem and flag National Anthems Organisation Anthem
Purchases and payment information
For information on how to pay with PayPal, see their website. If you do not have a PayPal account you can pay by credit card on the PayPal website
Performances
Most national anthems are public domain but every effort has been made not to infringe copyright. If you are aware of any infringement or find mistakes in any of the national anthems, please notify the maintainers of this website on music@national-anthems.org. Always consult local expertise if you are performing an unfamiliar national anthem. If you perform, make recordings or broadcast through any media, please notify the Performing Rights Society (UK) or the equivalent organisation in your own country, listing the title of the piece and the name of the arranger
Special Requests
Your feedback is important. Please let us know by e-mail what you want to see on this website
Website online since November 12 2002 (makeover since May 17 2006)
Michael Jamieson Bristow, former editor of this website, sadly passed away in 2012.
We have posted a short text about him: Michael in memoriam
We think of this website as his legacy to the world and will ensure it stays online, though the information may no longer be updated with Michael's attention to detail. If you are aware of changes that should be noted on this website, such as a country selecting a new national anthem, please let us know.
© All material on this website is protected by copyright and other intellectual property rights and international treaties